What Our
Clients & Partners

Say...
Luis did an excellent job of keeping my buyer and myself informed, every step of the way. I loved his personalized weekly video updates. Luis makes you feel like you are the only customer he has at the moment, which is something to be valued in this industry. Thank you for all of your time & effort, Luis!

-Karly P.
Luis was great throughout the entire process! He was quick to answer my texts and emails, even on off hours. Buying a home is a very stressful process and Luis (and his team!) made it a smooth process for me. I highly recommend Luis! Thank you for everything you did to get us our home!

-Tabatha H.
Buying a first home can be the most daunting and terrifying experience unless you have an amazing team like Luis Perez's! They went above and beyond to make sure I got to close. I would highly recommend them to anyone seeking help in getting a mortgage loan!

-Sascha V.
I worked very closely with Luis Perez (and team) and I was VERY impressed by their patience and amazing customer service. They took the time to answer all my questions and very timely with responses and deliverables. I would HIGHLY recommend this group if you are looking for a care-free home buying experience.

-zuser201407131207228
Luis and his team at Certified Mortgage are the nicest and pleasurable people to deal with any questions The have the answer. The team was always available and Luis handled himself always in professional and friendly way.

-rayh76751
Luis was very professional and always answered our questions in a timely manner. We would highly recommend Luis to anyone who is looking to purchase a home.

-billpratt64
What a rollercoaster!! At one point I was ready to quit, But thanks to Luis Perez I made it through. After 4 yrs meeting the wrong people, Luis Perez and his staff was able to get it done in 3 months. Couldn't believe it myself !!!..Thank you for explaining everything since the very first time we meet. Thanks for your emails and education through out the process. Thanks for pulling me back when I was ready to give up, for calming me down when I was ready to snap..THANK YOU for being there at the closing table. Luis is the Pro, his The Best. Goes above and beyond to help out in any way he can and that's truly appreciated. De Corazon.

-Nira
Lou offered to help with the purchase of my second property in as many years after a rocky process with a previous lender. He was always on time with documents, helped answer questions, clearly explained costs and credits and most importantly, followed up unprompted. Give him a shout if you want true Customer First Service!

-S. H.
Communication is so important in a smooth transaction and Luis goes above and beyond to meet all expectations. He truly sets the standard in diligence and professionalism as a lender. I continuously recommend him with out hesitation because he gets the job done and he's a pleasure to do business with. Luis is truly my go-to lender!

-christinatherealtor
Submit Your Review!
We'd love to hear from you! Use this form to send over details about your experience with our mortgage team.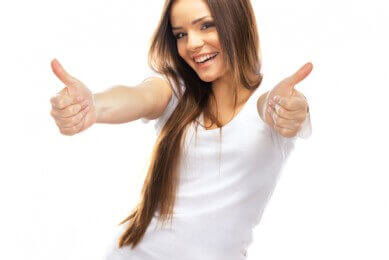 Get Your FREE Pre-Approval Letter Now!